Previous Projects We're Proud Of
Making time fly for PE Contract's easyGym build video
You may think the build and fit-out of a gym may take weeks, maybe even months, but not with our clever time lapse footage. By filming individual processes on site and speeding up the footage, adding some quick tempo music and simple graphics we show how smooth PE Contracts made the process for their client EasyGym.
The video, originally made for exhibitions around the country, has also been used for digital campaigns and in the sales process for winning new work.
Got a business process you want us to capture and highlight your key selling points? Contact us today.
---
Bringing stats to life for Helena's 2013 Annual Report
Briefed with engaging  stakeholders to the work Helena Partnerships does in its communities, we set about interviewing tenants and employees of Helena to showcase good news stories and operational insights from the last year. To highlight key statistics and achievements we implemented a range of branded motion graphics to engage viewers and bring home performance indicators. Other videos for Helena this year have included a Recruitment video to help them attract the best new employees, an internal communications video to impart a newly developed set of core values, and show home videos for advertising their range of new builds. To find out more about how video marketing can transform your communications plan contact us.
---
Is your house bleeding money away? Check out Knauf Insulation's ERF Campaign
When Knauf Insulation teamed up with the Worcester Bosch Group and Anglian to create the Energy Response Force (ERF), we were commissioned to create a short video to grab the attention homeowners across the UK to alert them to loss of energy and money
Working closely with the KINE marketing department we used a combination of 2D and 3D animations to represent a 'bleeding house' effect to alert homeowners to the loss of energy and money. The animation has been used as part of a TV and digital marketing campaign.
---
St. Helens Chamber inspire Merseyside Business Start-ups with video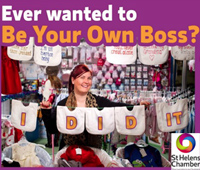 Client: St Helens Chamber
Project: Be your own boss campaign including marketing, video production and social media roll out.
Output: Newspaper advertising, direct mail, outdoor advertising and online.
Overview:
Running a four month marketing campaign to promote the ERDF Enterprising Merseyside's 'Be your own boss' campaign.  Targeting hard to reach groups in high unemployment areas across Merseyside, the campaign ran in conjunction with St Helens Chamber included press ads, flyers, banners, social media and video case studies.
Videos produced by Zut for the campaign have over 1000 views so far, with the videos being shared across Facebook and Twitter. This has also been good news for the business start-up role models we shot in the videos, Mike Bold from Landgate Property Consultants reports a number of new enquires through exposure of the campaign.
Results so far have been positive with a large number of new enquiries coming through all channels.
take a look at the video below.
---
See how the other half live…in a Ben Bailey Home
Client:  Aylesworth Fleming for Gladedale Homes. Project: Home interiors video – Make the right choice. Output: Ben Bailey Homes website, Youtube and across multi-site show homes. Overview:
Working for Manchester creative agency Aylesworth Fleming,  Zut Media were tasked with producing a 4 minute video to showcase the quality interiors you get when you buy a Ben Bailey Home.
Filmed over two days just outside Bradford, the team set to the task of capturing the beautiful finish to the homes. Handling the post production and graphics, the finished video was showcased to the Gladedale team at a national conference and was greeted with rapturous applause.
Check it out for yourself:
---
Train like an olympian…
As the Olympics are fast approaching and the buzz grows (well maybe not for our clients and friends who work in London) the brand association with top athletes continues apace. At Zut Media we were tasked with producing clips showcasing the diet and training tips of Sir Chris Hoy for Science in Sport. As one of the leading sports nutrition teams Science in Sport wanted to capture his Training Ritual which their products are a massive part of.
A recent Daily Mail article shows what he eats to build up that leg muscle mass to power his medal winning rides. We created the video for the event – let's hope he wins more Gold in a few weeks' time.
---
'Pensions don't have to be boring…' for Northumbrian Water Limited
Client: Northumbrian Water Limited
Project: Animated video / internal communications.
Output:  Intranet distribution plus DVD.
Overview:
Northumbrian Water approached Zut Media to help put together a short animated video outlining the latest Pensions auto-enrolment scheme being introduced later this year.
A news-reader style animated character and voiceover were created to deliver the update to the workforce of the Durham based organisation. The update was well received by the workforce. Relaying this important message in such a way injected fun into a usually dry subject matter, but more importantly got the information across in an engaging format to maximise views from all staff.
---
Showcasing Umbro's football stars for new season kick off
How Scottish is Sunderland star Stephen Fletcher? Did Top Ladies footballers Toni Duggan and Eniola Aluko succeed in the cross bar challenge? You'll have to watch the video interviews we've produced for Umbro to find out.
As a welcome back to action for Sunderland, Umbro thought it was an ideal time to film striker Steven Fletcher (who will be wearing Umbro brand Geometra football boots this season) and ask series of probing questions to test his knowledge of his homeland!
To demonstrate how proud Toni and Eni are to wear Umbro football boots when they play for Chelsea, Everton or England; we filmed the pair before they clashed for their domestic clubs in September. As well as talk about the game, they also took part in a crossbar challenge before talking about Eni's career and Toni's desire for a blue tick on Twitter. It was great fun to make, and even better fun to watch!
Zut Sets the Scene for Chester Races
Zut's latest campaign for Chester Racecourse has been unveiled as the countdown to the start of Chester's racing season begins. The agency was tasked with producing a TV ad and video content to help build excitement around the start of the Boodles May Festival at Chester Racecourse, which is set to launch on 9th May. The campaign, centred around the action on the racecourse as well as the preparations for the season ahead, sets the scene for the highly anticipated race meet. The TV ad will run across the Sky network, while video content will be shared online and across social media during the build up to the Chester Races. Zut's video content will also be shown on the big screen at Chester Racecourse during the event. Zut has also recently produced video content for Betfred's Cheltenham Festival campaign and The Randox Grand National at Aintree Racecourse, where the agency also sponsored a race. Zut Director, Mark Hancock, said: "Chester Races is a real highlight of the racing calendar and we thoroughly enjoyed working with Chester Racecourse once again. We're pleased to add this latest piece of work to our rapidly expanding portfolio of sports clients."
---
Young entrepreneurs slay BBC Apprentice star at Helena Partnerships…
Client: Helena Partnerships
Project: Starship Enterprise Challenge
Output:  Highlights video to support Post-event PR, Social Media and Marketing activity
Overview:
More than 2,000 students from schools across St Helens battled for a place to showcase their business ideas at a Helena Partnerships Dragons Den-style event.  The students pitched their ideas to a panel of Dragons, including BBC apprentice star Adam Corbally.
Our video shows full highlights of the day, including footage of the product prototypes and pitches, Dragons Den arena as well as interviews with the Dragons and young entrepreneurs.
Congratulations are due to the young entrepreneurs in Year 9 and 10 from De La Salle School in Eccleston, who scooped first place for their 'Boutique La Salle' business, which uses recycled materials to create vintage themed gifts and treats with a 100% profit margin. The youngsters were awarded a business boosting prize of £1000. The De La Salle pupils will now go head-to-head with winners from other regions at the final at Old Trafford in May. Zut wish them the best of luck in the final!
You can see how they got on here with our highlights package:
---
'Game On' for Knauf Insulation in the USA
Client: Knauf Insulation North America
Project: Game On – National Sales Conference
Output:  Video production and team building activities
Overview:
Repeat assignment to deliver the motivational and fun elements of the annual sales, marketing and business development conference at Knauf Insulation's North American HQ outside Indianapolis.
A team of four, including two producers, a cameraman and editor headed off for eight days to produce a suite of on-site videos based on the theme of sports performance and success. Tapping into popular American sports TV programmes and presenters, we motivated the sales team in between concentrating on 2012 results and serious business objectives for 2013.
The four day conference concluded with a Super Bowl tailgate party and a showing of the videos produced during the week.
Previous to the American event, Zut Media organised the 3-day Knauf Northern European Sales Conference, held at the prestigious Lowry Hotel in Manchester. This included an interactive treasure hunt, taking in racing simulators, the National Football Museum and cocktail lessons at the trendy Liquorice bar.
---
ZUT LIVE STREAMS RIVER ISLAND FASHION EVENT
We teamed up with River Island to live stream a fashion event from the Style Studio at the retailer's Liverpool city centre store last night (2 November).
The partywear themed event, featuring fashion blogging power couple, Megan Ellaby and George Craig, was streamed through the Facebook Live platform.
The broadcast reached more than 40,000 and had 9,000 unique views during the event on River Island's Facebook channel.
Chris Holmes, director of live broadcasting at Zut, said: "Live streaming is a real area of growth for us as the demand for high quality broadcasts on the Facebook Live platform increases." "Facebook Live is such a powerful marketing tool and it can be particularly effective for fashion retailers. We are delighted to have worked with River Island on such a well orchestrated fashion event."
Amy Priestley, senior social media and marketing executive at River Island, added: "As we continue to stream more of our fashion events through Facebook Live, broadcast quality is becoming increasingly important, which is why we decided to work with Zut. "The team did a fantastic job of delivering an engaging live broadcast using professional audio and multiple cameras.
As a result, viewers were able to enjoy a high quality viewing experience." The video is available to watch on River Island's Facebook page
---
INSPIRATIONAL YOUNGSTERS STAR IN SHORT FILM FOR ROYAL MANCHESTER CHILDREN'S HOSPITAL CHARITY
An inspirational group of young people stole the show during filming of our latest piece of work for Royal Manchester Children's Hospital Charity. Zut was asked to create a short film to showcase the organisation's work in supporting patients and their families. T
he film, which is being featured on the charity's website and shared across social media channels, features young patients describing the hospital in their own words.
The piece will also be used at events to encourage people to donate to the charity or support its work by volunteering their time or taking part in fundraising activities. Sarah Naismith, Head of Royal Manchester Children's Hospital Charity, said: "Zut has demonstrated a clear understanding of the brief and I was thoroughly impressed by the way the team approached the filming process with care and sensitivity. "We are thrilled with the final edit.
I am sure the short film will really strike a chord with patients and their families, as well as groups and individual fundraisers, who support us in our work to enhance the experience of children and young people in our care."
Zut Director, Mark Hancock, added: "It was a real honour to work with the truly inspirational young people who are featured in the film. "The filming technique we adopted really helps to capture the very essence of each and every one of their individual personalities, which in turn helps to create a strong connection with the audience."
---
AINTREE BACKS ZUT FOR RANDOX HEALTH GRAND NATIONAL
As the Randox Health Grand National gets underway at Aintree Racecourse this week (12-14 April), we're celebrating the success of two promo films we created to help promote the event.
To help build excitement around the first day of racing, the Day for Champions, we interviewed some of Merseyside's most famous sports heroes including Kenny Dalglish, Michael Owen, Sam Quek and Fran Halsall, as well as racing legend Tony McCoy and ITV's Racing presenter Ed Chamberlin. During the promo film, they each use one word to sum up what makes a champion.
The video, which cuts back to the thrill and excitement of racing at Aintree, gradually builds before concluding with a summary of the day and a powerful call to action. Shot in a cinematic style, the creative showcases the quality of racing at Aintree on the opening day of The Randox Health Grand National.
The second promo film creates excitement ahead of Ladies' Day, offering a behind the scenes look at a style photoshoot with ambassadors Sam Quek, Laura Wright and Katie Walsh. As an agency, we have a strong sports and leisure portfolio and it's been a real pleasure to work with Aintree Racecourse on one of the most exciting sporting events on the calendar.
Grant Rowley, Communications Manager for Jockey Club Racecourses in the North West, said: "We commissioned Zut to create a promo film that would really capture the essence of Merseyside sport, while also striking a chord with serious jump racing fans. "The team at Zut has demonstrated a clear knowledge of the sport and a real understanding of our audience. We are delighted with the final edit." https://www.youtube.com/watch?v=6Qt0eWFeFRI
---
Zut alors! EURO 2016 is here!
Continuing our successful partnership in producing visual content for Warrington-based betting company Betfred, Zut Media was recently commissioned to produce an online advert for UEFA Euro 2016 about the infamous penalty miss by "Psycho" Stuart Pearce in Italia 90.
Stuart famously missed a penalty in the shoot-out against Germany, and then scored in England's only ever spot kick showdown success in Euro 96 against Spain. In the advert, good sport Stuart is shown missing penalties numerous times against a League One professional goalkeeper, before finally scoring a corker of a penalty.
The video was a major production for us, both in the shoot and in post production.
Over 60 versions of the advert were produced to be broadcast on Betfred TV, Betfred's Social Media channels and Video on Demand.
The filming of the ad turned out to be one of the most fun-filled shoots we've had and Matt, our Creative Director, said of his experience of working with the ex-footballer "Stuart really bought into the humorous approach and I think you can see that in the finished productions."
The TV ad for the Euros 2016 isn't the first time we've produced high profile ads for Betfred.  Last year Zut produced an ad promoting the "Bet £10 get £30" campaign for their Betfred TV channel which went viral with almost 3 million hits.
In terms of football support at home, within the Zut team there is an even mix of support for Everton, Liverpool, Blackburn and even Shrewsbury.  But when it comes to the forthcoming Euros, every one in the office is "united" (pardon the pun!) in coming together to support England in their campaign. Kick off for Euro 2016 starts on Friday 10th June at Stade de France in Paris and runs through to Saturday 10th July.  Wishing England all the best for the competition.
Liverpool

Liverpool Innovation Park,
Digital Way,
Liverpool L7 9NJ

Manchester

6th Floor,
51 Lever Street,
Manchester M1 1FN

London

3rd Floor,
33 Finsbury Square,
London EC2A 1AG
Tel: 0845 862 4445
Email: info@zutmedia.com
Opening Hours:
Monday – Friday 9am to 6pm
CLOSED Saturday & Sunday